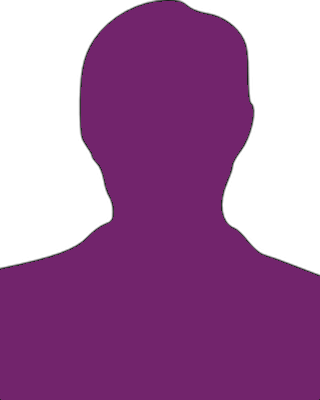 Aaron Dyer
Partner
Pillsbury Winthrop Shaw Pittman LLP
Aaron S. Dyer | Partner
aaron.dyer@pillsburylaw.com
Los Angeles
725 South Figueroa Street
36th Floor
Los Angeles, CA 90017
United States
Ph. +1.213.488.7321
Fax +1.213.226.4138
Corporate Investigations & White Collar Defense
Antitrust & Competition
Cartel Investigations & Litigation
Retail, Ecommerce & Consumer Brands
Fintech, Payments & Blockchain
International Trade
Foreign Corrupt Practices Act & Global Anti-Corruption
Global Security Services
Health Care
Investment Funds
Litigation
Securities Litigation & Enforcement
Trade Secrets Counseling & Litigation
Government Contracts & Disputes
Government Contracts Investigations and Fraud
National Security
Aaron Dyer, national co-chair of the firm's Corporate Investigations & White Collar Defense team, is a former federal prosecutor and experienced trial attorney whose practice focuses on complex criminal and civil litigation and regulatory enforcement actions.
In addition, Aaron represents individuals and corporations in internal investigations and intellectual property litigation, with an emphasis on securities, health care, the False Claims Act, and intellectual property theft and piracy. He also advises clients on corporate governance issues and the implementation of corporate compliance programs.
Aaron spent almost seven years as a federal prosecutor in the U.S. Attorney's Office in Los Angeles. While in the criminal division of the U.S. Attorney's Office for the Central District of California, he tried numerous complex fraud cases, including securities, bank, tax, investment and insurance fraud. In addition, he spearheaded the Internet and computer crime prosecutions for the U.S. Attorney's Office, serving as the Computer and Telecommunications Crimes Coordinator. He also served as the acting chief and deputy chief of the Major Frauds Section. During that time, he handled numerous oral arguments in the Ninth Circuit. His significant cases included:
The mail fraud and money laundering prosecution of M. Elizabeth Broderick aka the "Lien Queen," who was the leader of the Southern California faction of the Montana Freemen militia
The securities/investment fraud prosecution of Stephen Murphy, author of One Up On Trump and other real estate investment books
The insurance fraud prosecution of Irwin Bransky, CEO of the nation's then-largest computer software wholesaler
The securities and investment fraud prosecution of the top executives of Ocean's Best Seafood
A nationwide sweep of individuals and companies engaged in piracy of DirecTV satellite television
As a result of his government experience and his other representations, Aaron is uniquely equipped to represent clients facing litigation or regulatory issues. His extensive trial and appellate experience ensures that litigation will be handled aggressively, efficiently and effectively. His working knowledge of grand jury proceedings and other criminal and civil investigations allows him to navigate and explain those difficult and uncertain waters. His experience as a prosecutor evaluating compliance programs, and as a defense attorney advocating the attributes of his clients' compliance programs in negotiations with prosecutors and regulators, allows him to provide clients needing to implement or update their compliance program or codes of conduct with rare insight into current corporate governance requirements. His experience working with the federal law enforcement agencies allows him to offer his clients who have been harmed alternatives to purely traditional litigation, alternatives that have allowed his clients to obtain relief that far exceeded what they could have obtained through the civil process.
Representative Experience
Represented publicly held companies and their officers and directors in complex securities litigation, internal investigations and regulatory matters.
Defended a satellite television security provider in a federal criminal investigation—including successfully convincing the government to decline to file charges.
Obtained complete dismissal of all charges against an executive in criminal proceedings involving alleged violations of the Clean Air Act.
Defended an Office of the Special Inspector General for the Troubled Asset Relief Program (SIGTARP) investigation into a government contract for mining activities in Afghanistan.
Led several internal investigations for a major health care technology company.
Represented various companies in auto-renewal law (ARL) district attorney task force enforcement actions and private class actions.
Defended an executive of a publicly traded company in the NASCAR industry on charges of insider trading—including eventually convincing the SEC to decline to file charges.
Defended a professional athlete in criminal and civil proceedings—including successfully obtaining dismissal of both criminal and civil charges on grounds of mistaken identity.
Defended a former executive of Enron Corporation in a federal criminal prosecution in Texas.
Defended an aerospace laboratory in a toxic tort class action.
Defended a chemical manufacturer in a toxic tort class action.
Represented a major semiconductor manufacturer of computer chips regarding theft of its trade secrets.
Represented a money transmittal company in recovering funds fraudulently stolen and laundered in overseas banks, in licensing proceedings, and in litigation regarding poaching of its sales agents.
Represented multiple money transmittal/money services businesses in government investigations and on anti-money laundering compliance issues.
Represented a major entertainment trade association on anti-piracy issues.
Defended Mantra Entertainment and its CEO in federal and state criminal, tax and civil proceedings.
Represented financial institutions in government investigations.
False Claims Act Matters
Representing a government contractor in a civil False Claims Act investigation and litigation involving allegations by a former employee that the company and a subcontractor defrauded the federal government while performing a $60 million munitions clearing contract in Iraq.
Representation of a relator in a civil False Claims Act case against a government contractor alleging that the contractor falsely represented that it was a Woman-Owned Small Business, in seeking contracts from the government and other prime contractors.
Obtained dismissal of False Claims Act civil complaint filed by an anonymous relator against a student-loan collections company claiming tens of millions in damages.
Defended an integrated health care delivery system in a civil and criminal False Claims action related to hospital Medicare billing.
Defended a pharmaceutical manufacturer in a civil False Claims action related to pricing.
Defended a major military aircraft manufacturer in a civil False Claims action.
Defended a hospital CEO in a criminal and civil False Claims Act investigation related to marketing.
Defended a major office furniture manufacturer in a civil False Claims action related to pricing.
Defended a building materials supplier in a civil False Claims case related to antitrust issues.
Defended a city and port in a civil False Claims action.
Professional Highlights
Honors & Awards
Recognized by Chambers USA for Litigation: White-Collar Crime & Government Investigations (2022)
Best Lawyers (published by BL Rankings LLC), Criminal Defense: White-Collar, Criminal Defense: General Practice (2013 - 2023)
Super Lawyers
Speaking Engagements
"Join the Club: The Clear and Conspicuous Risk of California's Auto-Renewal Statutes," 2021 Wine Beer and Spirits Law Conference, October 14, 2021
"Collusion, Bribery and Fraud, Oh My! Does Your Ethics & Compliance Program Protect You from Increased Coordination and Scrutiny by the DOJ, Investigators, and Government Customers?" Pillsbury Winthrop Shaw Pittman CLE Marathon, San Diego, January 30, 2020
"Battling the Government Hydra: A Coordinated Approach to Defending Parallel or Eventual Criminal, Debarment, Civil and Contractual Enforcement Proceedings," Pillsbury's 5th Annual West Coast Government Contracts Summit, May 2019. Presenter.
"Never Hearing 'I Told You So' - Best Practices for Preparing and Responding to a Federal Investigation," 17th Annual Compliance & Ethics Institute, Las Vegas, October 2018. Speaker.
Education
J.D., University of California, Los Angeles, School of Law, 1992
B.S., University of Southern California, 1989
Member of USC's 1984-85 PAC-10 Champion basketball team and 1989 National Champion volleyball team
Admissions
California
Courts
U.S. Court of Appeals for the Ninth Circuit
U.S. District Court for the Central District of California
Firm Publications
One Potential Remedy for FCA Overreach?, Authors: Aaron S. Dyer, Alex D. Tomaszczuk, Michael R. Rizzo, James J. Gallagher, 09/21/2017
DOJ's New White-Collar Policy Directs Prosecutors to Focus on Individual Accountability, Authors: Maria T. Galeno, Aaron S. Dyer, Marc H. Axelbaum, Mark R. Hellerer, Carolina A. Fornos, Thomas C. Hill, William M. Sullivan, Jr., Fabio Leonardi, 09/18/2015
FDA to Bring More Criminal Charges Against Executives for Companies' FDCA Violations, Authors: Aaron S. Dyer, Mark R. Hellerer, Daniel R. Margolis, 03/09/2010