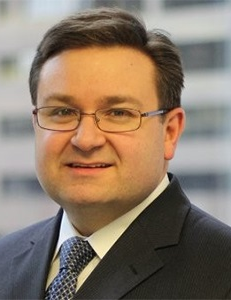 James Agar
CPA, CFF, CFE, CIRA
Managing Director
EisnerAmper (Eisner Advisory Group LLC)
James J. Agar, CPA/CFF, CFE, CIRA, is a managing director of Forensic, Litigation & Valuation Services for EisnerAmper, an Accounting Today top-15 accounting and professional services firm with offices across the United States and in several international locations.
Jim has more than 25 years of experience in financial and forensic accounting, dispute analysis, and bankruptcy-advisory experience.  He leads EisnerAmper's Post-M&A Disputes group and was previously a national co-director for a Big Four firm's transaction dispute practice.
He has served as an independent/neutral, party advisory, and expert witness in numerous working capital, other balance sheet metric, and earn-out and claw-back disputes and works closely with clients in the pre-execution phase to craft appropriate closing mechanics and dispute resolution provisions, as well as to help prepare and analyze closing statements and responses thereto.
A frequent speaker, Jim presents on topics that include prevention and resolution of post-acquisition disputes, accounting and auditing, fraud prevention and detection, and expert report-writing. He is a graduate of Fairfield University, a member of the AICPA's FVS section, and NJCPA.  He is a former associate of the American Bar Association, for which he served as a national co-chair of the Forensic Practices Subcommittee of the Criminal Justice Section's White Collar Crime Subcommittee.