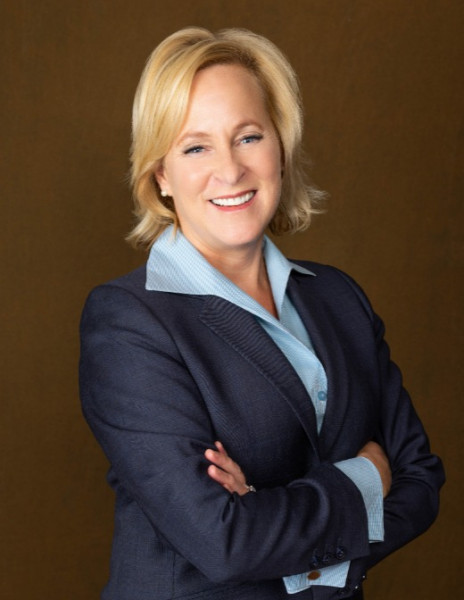 Sharon Poach
CPA
SVP of Finance and Controller
Navy Federal
Sharon C. Poach serves as SVP of Finance and Controller at Navy Federal Credit Union, the world's largest Credit Union with  12 million members and $160B in assets. She is a visionary leader with more than 30 years of experience mobilizing teams and inspiring others. In her role, Sharon leads a 200+ person accounting team across 4 locations. She has guided her teams through significant growth and focuses on collaboratively serving their needs as well as the needs of Navy Federal Members. Sharon has extensive experience building and leading best-in class teams with diverse backgrounds and creating a culture of inclusivity. In 2015, Sharon was recognized with the President's Award for Leadership Excellence.
Sharon began her career as a USAID government contractor, traveling abroad and leading global finance, compliance, accounting, and reporting teams responsible for public health grants focused on reducing the high infant mortality and cardiovascular disease in European countries. Following her USAID role, Sharon joined PwC to help build out a new Dispute Analytics and Corporate Recovery practice which is where she discovered her passion for accounting. To elevate her craft and pursue her passion, she returned to school to obtain an accounting degree and CPA license. Her career evolved as an auditor for PwC and then as an auditor for Grant Thornton where she was responsible for leading integrated audits of public registrants in the finance, technology, and manufacturing industries. In 2008, she was recognized with the Client  Service Award for Service Excellence.
Sharon is a licensed CPA and member of both the Virginia Society of CPAs and the American Institute of Certified Public Accountants. She volunteers on AICPA's Depository Institute Expert Panel. Sharon also volunteers for the Yuma Center; a women's leadership organization that encourages women to discover new perspectives on work and life that bring  fulfillment and freedom.