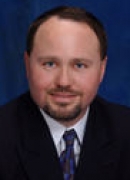 Bryan Mogensen
CPA
Principal, Financial Institutions
CLA
Bryan Mogensen is an assurance principal at CLA in Phoenix, Arizona. Over the past 30 years, Bryan has gained extensive experience auditing credit unions, credit union service organizations, pension plans, and community banks. As engagement principal, he is responsible for making sure the work is performed as expected, reviewing key areas and reports, planning, and supervising audit staff.

Bryan frequently shares his knowledge through national speaking engagements. He is a licensed CPA and a member of the AICPA and ASCPA. Bryan received his bachelor's in business administration with emphasis on accountancy from the University of Wisconsin-Milwaukee.

Bryan has worked on audit and consulting engagements throughout his 27 years of public accounting experience and more than three years working for the Wisconsin Credit Union League. Bryan specializes in credit union industry clientele, providing audit, internal audit, consulting, and employee benefit plan services to these clients. 

Bryan is an active member of the AICPA National Conference on Credit Unions Committee. Bryan is active in national speaking engagements and authoring articles related to credit union industry topics.